Inbox: What's timetable for Peraza's callup?
Beat reporter Mark Bowman answers Braves fans' questions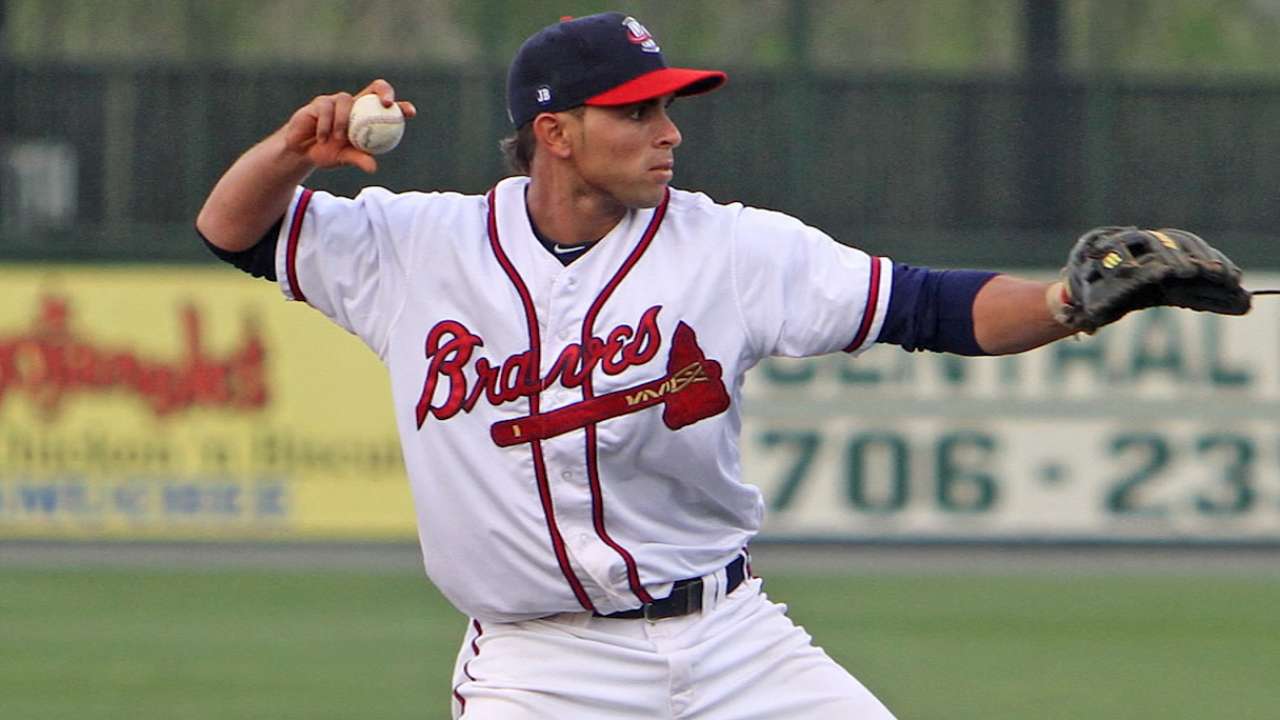 Do you think the Braves will call up Jose Peraza in early June?
-- Name withheld, Atlanta
Though Peraza has batted .400 (24-for-60) over his past 16 games, the urge to rush him to Atlanta has been subdued as Jace Peterson has raised his batting average from .182 to .286 while batting .424 (14-for-33) over his past 10 games. The Braves may transition Peterson to third base to make room at second base for Peraza, who's ranked by MLB.com as Atlanta's No. 1 prospect and the No. 38 prospect in baseball. But for now, it seems the club is simply planning to evaluate how the highly-regarded Peraza fares over the next few weeks.
Más
Mark Bowman is a reporter for MLB.com. This story was not subject to the approval of Major League Baseball or its clubs.